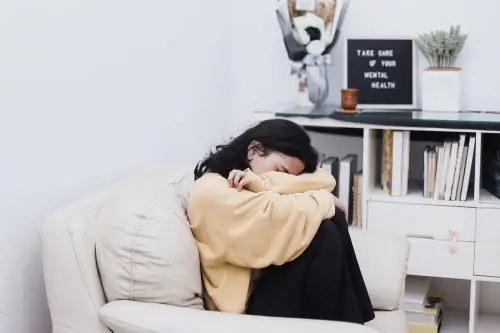 Overview
Curriculum
Instructor
Teenage suicide attempts are never trivial behaviour. However small the immediate physical consequences may be, this conduct should not be trivialised. On the one hand, bodily injuries may not occur immediately, but later. On the other hand, the psychological distress underlying the suicide attempt can lead to relapse. A third of teenagers have used such a solution twice in one year.
There are no prescriptions to prevent suicide risk among adolescents.
– Parents sometimes witness speech that is related to suicidal ideation. In this case there are two attitudes to avoid:
– The first is the trivialisation of comments with suicidal connotations, such as "I'm sick of this life". Even if they are done in a provocative manner, they can sometimes be the beginning of a deep state of psychological discomfort.
– the other bad attitude is overprotection accompanied by dramatisation. If the parent responds to verbalized suicidal ideation with panic, the adolescent will withdraw into him/herself, the anxieties may feed each other and increase in intensity. The teenager runs the risk of considering his own thoughts as having power over his parents, and thus, possessed by a feeling of omnipotence, he can stretch the rope more and more, in order to have an even stronger influence over them, going as far as taking action. In addition, parental panic makes him feel guilty and reaffirms his negative self-image.
The first chapter gives an overview of this reality among young people in our country and provides some signs that indicate this desire in young people.
The second chapter offers concrete advice for parents and some treatments that can be applied before it is too late.
Suicide is a last-ditch attempt to regain control. A precipitating event follows, a problem is added and causes the act to happen. For the teenager, the suicide process can be short, sometimes lasting only a few hours.
The course is aimed at all those who want to have a harmonious relationship with their teenager and to be able to support them just when they need it most.
Course Features
Lectures

0

Quizzes

0

Duration

1 hour

Skill level

Beginner

Language

English

Students

97

Certificate

No

Assessments

Yes